Your garden will look as good as new
Please fill out the details
we will get in touch
Treat Your Garden in Greenwich to Some Expert Care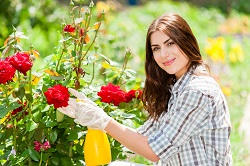 Greenwich is known for its array of beautiful gardens, and here at Gardeners Greenwich we hope that we have helped to be a part of this uprising in skilled garden craft throughout the SE10 district. We offer a huge range of gardening services at highly competitive prices, all provided by our extremely talented and passionate professional gardeners. Our experts can supply regular lawn care and other general maintenance you might require. Call now to discuss the options with our team members. We can even offer superb options on landscape gardening at incredible prices, so get in touch with us today to learn more.
For the active family
If you've got an active family, you'll probably be keen to use your garden as much as possible. Throughout Greenwich, we've been working alongside families to make their gardens fun, multi-functional spaces that are also baby-friendly and safe. Our services include lawn mowing, to keep that mini football pitch in good condition! There's also weed control to make sure that no stinging nettles or thorns cause any problems. Our experts are on hand to help out and even provide garden redesign if you'd like a complete overhaul.
Welcome wildlife in
Wildlife. It's everywhere in the SE10 area, trampling through our gardens day and night! Often our local insects, birds and small critters can be highly beneficial to our garden's health; however, we still need to lend a helping hand with regular garden maintenance to ensure that only the friendly wildlife is enjoying our garden spaces. Throughout Greenwich, our gardening professionals have been helping people manage their gardens and their wildlife. Our team can offer advice and then provide such options as lawn maintenance or planting. Clearing the waste from your garden can also make it a safer place for our feathery friends, so get in touch with our team today and they can assist determining the best options for your garden.
Prepare for the winter months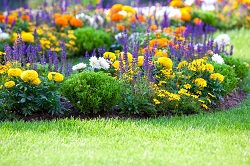 All throughout the SE10 region, we've been helping locals prepare their gardens for the onset of winter. Winter can be a tricky time of year, with its cold winds and nightly bouts of frost. We've been ensuring that gardens are ready to survive the icy months with regular maintenance, spraying and general garden tidy up. If you are keen to bring in a dedicated gardening service, call today. One of our professional landscape designers can even get in touch to discuss your options for garden redesign if you need it.
Hire reliable help
Unsure how on earth to go about hiring in a commercial gardening service in Greenwich? There's no need to fret. We have many gardening professionals on hand to advise you and offer their expertise. They can craft long-term design projects to transform your garden and its layout. Or, our experts can provide general maintenance to keep your outdoor space in good condition throughout the year. The best way to go about it is to give one of our agents a call and discuss what you need. We're available all throughout the year.
Gardeners Greenwich can help you with any of your gardening needs! We are passionate about reliable gardening, so whether it is regular lawn mowing or a one-off garden overhaul, we are sure to be able to assist you. We have staff based throughout the SE10 region to help you out, no matter the size or shape of your garden. Our staff are an experienced team of skilled experts, so your garden will definitely be in safe hands! Call one of our dedicated gardening experts right now on and get a free consultation!


testimonials -
what customers say
Not only did we get a great service from Gardening Services Greenwich, we were charged a more than reasonable price. Excellent value for money.
Hailee Locking
My hedges needed trimming so I called Greenwich Landscapers and they came within the next few hours and completed the job. Very satisfied with their hedge trimming service and the low cost!
Mark Y.
Last week Landscaping Company Greenwich's team came to remove a diseased cherry tree and plant some new trees in my garden. They cleared and disposed of the tree without a trace left and completed the whole work within a couple of hours...
Rupert T.
Delighted with the gardeners who have recently visited us from Landscaping Company Greenwich! Very efficient, very approachable and didn't mind when I asked them a couple of questions along the way! A great team that are very well...
Mr Collen
In my current condition, hedge trimming and maintenance really wasn't an option, so I called in Greenwich Garden Designers to do the work for me. From the get go everything went by smoothly, they were incredibly helpful and understood...
Jason H.
Greenwich Landscapers's garden landscaping service is first class and affordable. I never thought I'd be able to afford a service like that but I'd heard such good, positive things about this company that I thought I may as well give...
Mary Wells
If you have a garden then you will know how difficult it is to keep it under control and tidy! I was experiencing the same struggle recently and could not work out what to do. I had always believed that hiring a gardening company and a...
Grace Lloyd
I've never been one to enjoy the laborious activity of gardening, but luckily for me I was introduced to Garden Maintenance Greenwich by a friend and they simplified things for me by providing me with a bespoke gardening service. After...
Jacqueline F.
I don't know how it happened but my garden had become overrun with weeds. There were far too many for me to take care of alone so I hired Gardening Services Greenwich. Their gardening team came immediately and we worked together to get...
Nathan Baker
The gardening service provided by Gardeners Greenwich is value for money. Their staff is punctual, resourceful, efficient and friendly. The gardeners always offer suggestions and tips on how we can transform the garden. Having a...
Christiana S.